---
Tonight! we will be featuring the second last beer of Beau's Febrewary, Le Coeur Noir Black I.P.A.
Following the success of the Valentines Day dinner, our next installment in our winter weekend dinner series will be a Wine Pairing Dinner on Saturday March 7. Reserve your seats now with James at bar@kingstonyachtclub.ca
In late March or early April, KYC will be hosting its second annual Scotch Dinner, stay tuned to the Knotmeter for more details as they develop.
---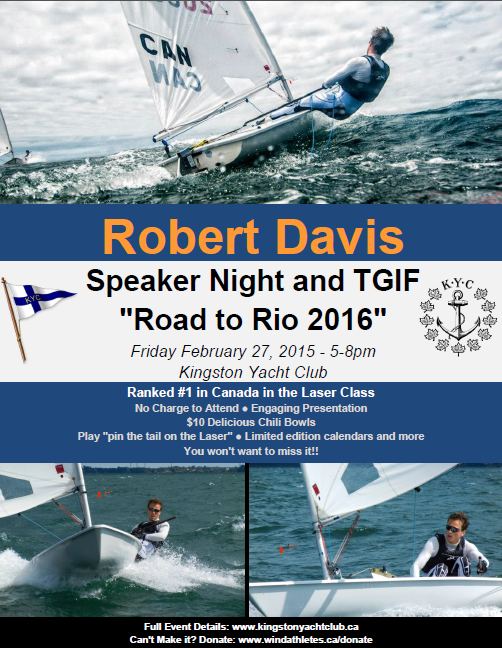 www.kingstonyachtclub.ca
www.windathletes.ca/donate
---
Boyd/Rafuse at 49er FX North Americans
KYC member Danielle Boyd and her sailing partner Erin Rafuse
of RNSYS just finished the 49erFX North Americans in
Clearwater, Florida.
Boyd/Rafuse finished 11th out of 23 in a strong international fleet. Boyd and Rafuse were the top North American team in the four day event that was held in a wide range of wind conditions. With that finish they met the criteria to represent Canada at the 2015 Pan Am Games in Toronto this July.
Upon returning home this month Boyd and Rafuse will head to Europe in early March for training and competitions in Spain and France. For more information visit them at http://www.teamrafuseboyd.com/
or like them on facebook:
https://www.facebook.com/TeamRafuseBoyd
---
Busy Long Weekend at KYC
It was our pleasure to serve all the members that attended the Valentine's Day Dinner. Special thanks to our guest Chef Neil Seguin for his delicious menu!


Our first annual Yachtalude went off with a bang! Broom hockey, skating, and curling outside with arts and crafts, games inside and even some attempted tobogganing.


Once again, our thanks go out to Andrew Kelm for maintaining our ice surfaces. The plan is to keep them open for the remainder of the winter for the membership to enjoy. If you are curious of the status of the rinks please call us for conditions.
---
Junior Sailing Registration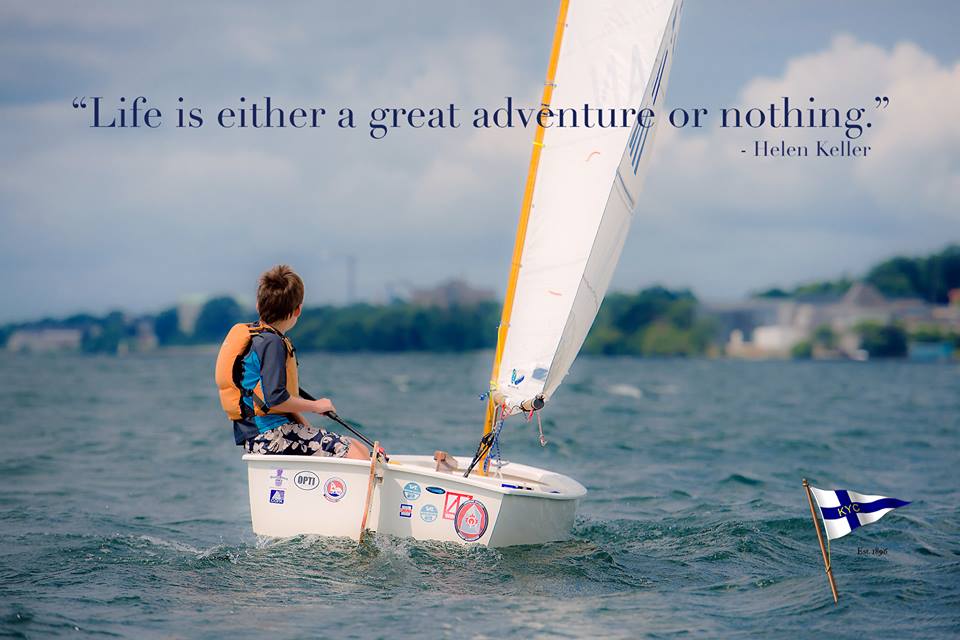 Junior Sailing Registration is now open! We are currently accepting registrations for the Optimist Program as well as CanSail 1-4
Click here to register

Please note we will be launching Wet Feet registration as well as Race Team registration in the next few weeks.
KPSS Upcoming Courses
KPSS courses being held at KYC:
Extended Cruising - Tuesdays, Feb. 24th to March 31st.
Sail Trim - Tuesdays, April 7th and 14th
Maritime Radio - Wednesdays, June 3rd and 10th

Please visit the KPSS website to register: kingstonboatingandsailing.ca
or contact May Corcoran at 613 536-5367
---
Hours of Operation