---
Launch

While we continue to monitor the ice in the Kingston Harbour and KYC's Harbour, Launch is still scheduled for the weekend of April 25th-26th. Membership will be informed of any changes.

A detailed report can be found here.
---
Trivia TGIF
Friday, April 17th, 7PM

Think you're smarter than the average sailor?
Assemble a crew of 5 or less and prove it!
Trivia Night hosted by Past Commodore, Ted Ison.

Please enter your team to: bar@kingstonyachtclub.ca
with Team name and participants.
---
Junior Sailing Registration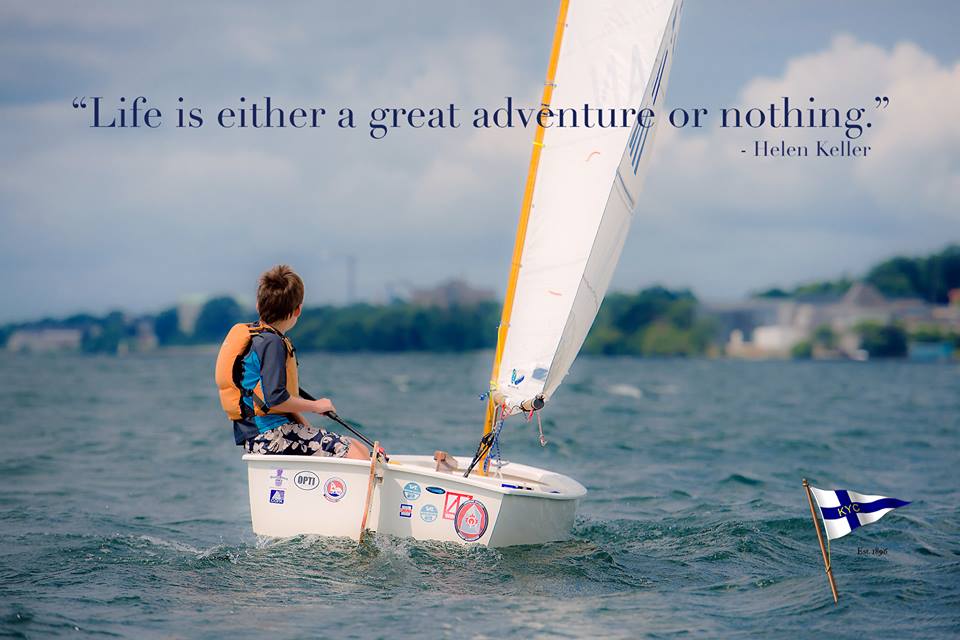 Junior Sailing Registration is now open! We are currently accepting registrations for the Wet Feet Program, Optimist Program, CanSail 1-4,
Opti Learn to Race and our Single and Double Handed teams.

High Performance teams will be opening soon.
---
Racers Evening

Please join us for an informative evening on Wed, Apr 15 at 7 pm. We will be unveiling the new 2015 Sailors eHandbook (web version), including important revisions to the SIs, as well as having a presentation on race management from the racer's perspective and holding a lottery for Race Committee duty perferred time slots.
---
Members in the News

Check out some great footage of KYC Member Peter Van Roseem sailing his DN Iceboat In the 2015 Eastern Championships:
https://youtu.be/x8h4CZu-WPs
---
CORK Volunteer Opportunities
Did you know that over 2400 sailors from 61 countries will be competing out of Portsmouth Olympic Harbour this summer? CORK is hosting three separate Laser World Championships (Standard Men's June 29-July 8), Masters (July 10-18) and the Radial Youth World Sailing Championships (August 14-20) as well as the annual CORK Regatta Series. There is no doubt that 2015 will provide excellent on water and on shore volunteer opportunities for you, as a sailing enthusiast, to get involved with world class sailing competition! Click on the following links to find out information on volunteering roles http://www.cork.org/volunteering/ , training opportunities http://www.cork.org/schedule/ and the full CORK Regatta schedule http://www.cork.org/schedule/.
Come join in the fun by registering online http://www.cork.org/members/sign_in.php or by contacting sail@cork.org/ 613 545 1322!
---
2015 Measurement Clinic
Sail Canada, with the support of ISAF, with ISAF, is considering hosting a measurement clinic in association with Laser World Championships in June 2015, with the object of developing Canadians with measurement skills.
The clinic will involve a combination of instruction and practical measurement sessions. There are no particular requirements for candidates who wish to attend the clinic, but racing experience is desirable. Numeracy and a facility with measurement tools will also aid prospective measurers.
Expressions of interest in attending are welcomed to assist Sail Canada in determining whether hosting the clinic is worthwhile.
Please indicate interest by responding here
HAPPY SAILING!
---
KPSS Upcoming Courses
KPSS courses being held at KYC:

Marine Cuisine - Saturday, April 11th, 1pm-3pm.
Sail Trim - Tuesdays, April 7th and 14th
Maritime Radio - Wednesday, June 3rd and 10th

Please visit the KPSS website to register: kingstonboatingandsailing.ca
or contact May Corcoran at 613 536-5367
---
Hours of Operation