Winter is Coming
Thank you to all members who took the time to fill out our Food and Beverage survey last week.
From the results it is clear that Fall/Winter menu service has a place here at KYC.
Starting Sept 30 food service will be offered Thurs-Sun with a Sunday Brunch offering. Bar service will run daily.
Please click here for our new hours effective Sept 30th.
---
Sunday Brunch
Starting Oct 6 @ 10:30am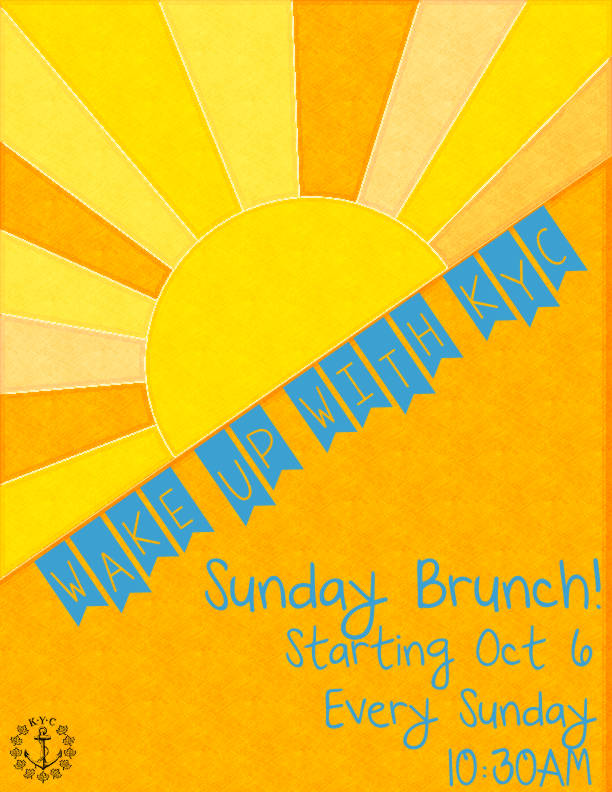 ---
Racing Pictures Wanted
We need your photos from the 2013 KYC Racing Season! The more photos the better. If you have some, please drop off a CD or thumb drive to KYC, or send to matt.white@kingstonyachtclub.ca
The best photos will be featured on the end of the year slideshow at Awards Night
---
Spectator Boats Needed for Queen's Regatta
Queen's Sailing Team would like volunteer spectator boats for Oct 5th & 6th and Oct 19th & 20th. If you are interested please contact Nicole Czegledy: nczegledy@gmail.com
---
Awards Night
November 9, 2013
Doors open: 1800hrs
Dinner served:1900hrs
$29.95 plus HST and Gratuity

RSVP with Glenn Singleton:
manager@kingstonyachtclub.ca
613-548-3052 ex 4
Please include:
number in party, boat name, any dietary restrictions
---
KYC Shark wins the Homecomers Regatta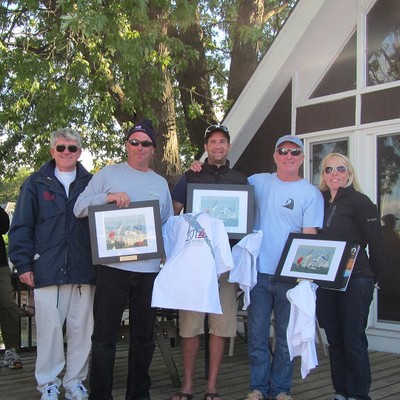 Two Sharks from KYC took part ...JLS and Shadfly.
Congrats to Peter Van Rossem, Matt Fair and Stan Wallace for winning. It should be mentioned that JLS has now won this regatta three years in a row.
Congrats to Steve Raddon, Julian Walker and Norah Greatrix for placing a respectable ninth out of a 29 Boat fleet.
For full details, please click here
---
Paul Davis wins Silver in Soling Worlds
KYC's Paul Davis won Silver in the Soling Worlds held on Lake Balaton, Hungary featuring Solings from 13 nations and 4 continents. It was a tough week for the Solings with races abandoned due to strong winds and postponements due to light winds and very shifty conditions throughout.
Congratulations to Paul and his boat for bringing Silver home!
Click here for full results and regatta write-up
---
KYC Families
Calling on all KYC families with children and grandchildren – we'd like to know what we can do to make your family experience at KYC a better one. Is there stuff we can do? Are there things we can have on hand? Activities or events you'd like to see offered? Facilities you'd like to see in place? We're ready and willing to hear all your ideas, so please send them along to entertainment@kingstonyachtclub.ca
---
David McCallum Retirement Party
Evening of Saturday, October 26th
Save the date!
Details to come.
---