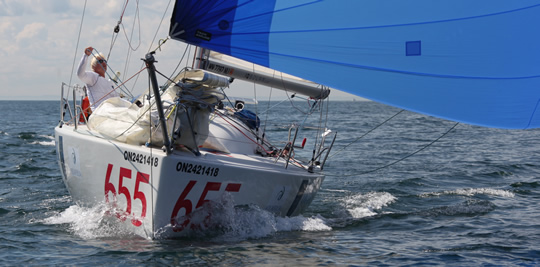 JS Fundraiser
Diane Reid comes to KYC
Come hear an example of how life is about living your dreams and triumphing over adversity!
May 28, 2014 at 7pm
Silent Auction Starts at 6:30pm
Members, JS participants, and guest are invited
Tickets:
$15 at the door
Those 18 or under may attend via a donation at the door
Diane's stories will inspire you and further your excitement about sailing goals and opportunities! Listen while Diane takes you through the struggles and triumphs of racing a 21 foot formula one sailboat, single handed. From tornadic waterspouts in the Gulf Stream, to the crushing waves of the Irish Sea. Separated from any communication with land. With over 15,000 miles logged in her little 6.5 metre Mini, she will keep you on the edge of your seat with her stories of triumph over adversity.
This special night will also be a fundraiser for the KYC Junior Sailing program with any monies raised going to the purchase of much needed race sails for the 420 race team boats. In support, Diane has most kindly donated a day of training on your own very boat! You can win this unique sailing opportunity via a silent auction!
Diane Reid
For more information on Diane you can visit her website here: www.onegirlsoceanchallenge.com
Looking for Gifts in Kind
We are looking for donations for silent auction items. Anyone who would like to donate can contact Erika Vines - erika@powick.ca
General Donations
General Donations to the KYC Junior Sailing program can be made using the button below.