---
Mast de-stepping and Haulout.

Members:
Crane arrives at 0800 Saturday and Sunday

Mast destepping starts at 0800, as of this writing we do not know if the T-dock will be hauled Saturday or Sunday,
but we are hoping for Saturday.
In any case, please find the order of destepping and haul at the link below. Please have your crews in place, and all things ready to lift and place your mast.
We will be using Bagatelle as a "stage boat" to bring boats along side in order to de-step. We will alternate on Bagatelle's port and stbd side.
Masts:
This year we are providing a second set of mast horses, to match our existing set.
This is to enable the smoother storage of masts as we alternate between horse "EO" east outside to horse "WO"(west outside) to horse "EI"(east inside) to horse "WI"(west inside)
It is hoped that this alternating will give mast owners enough time to remove what ever they need to remove from their masts, in good time that the next masts storage will not be slowed by work being done on earlier mast(s)
Please DO NOT bring your own mast horses.
If you have a special request for mast storage, please address it to me and I will do my best to accommodate it.
The cradles are in place,
Please level your cradle up as required, especially in the yard.
I am short 4 volunteers for Saturday. The wind forecast is northerly and breezy, especially on Sunday, so we need some beefy guys to take guy lines both days.
Boat storage.
As you know, with the we now have a fully fillable yard for storing boats..
You will see on the attached storage plan that we have filled the yard, hopefully to the pleasure of more members.
The storage plans, in particular the yard storage plan has been worked out in consultation with Brad, and we will do our best to make this as efficient and as timely as possible.
Given tho' that there are still some variables, and as we are doing this for the first time, I ask for some patience in respect of timing when we haul the boats in the yard.
We may need extra volunteers to help crowbar and adjust cradles here and there.
We're hoping it won't amount to much.
See you Saturday.

Don't forget, we are serving breakfast Saturday and Sunday morning starting at 07:30.
The Rules:
De-masting.
1. Please have your mast ready for removing; standing rigging as loose as is reasonable, tools at the ready, halyards etc. tied
2. You are requested to do any work on your mast as soon as it is set on the horses, in order to place the next mast close by and in a timely fashion (bring your tools and your crew!)
3. bring your own padding if you want it
Haulout.
1. Please have your boats READY for de-masting and haulout
2. Provide at least 50' bow and stern lines for guiding your boat
3. Wear your hardhat!
4. Stay out from under the boats.
Cheers,
Peter Cohrs.
---
Interested in Volunteering at KYC?
We are looking for people interested in serving
on the board or on a committee for the upcoming year. It is an exciting time to be involved with so many projects and initiatives moving ahead.
If you like to get involved please contact the office.
---
2014 Sailors' Awards Night Dinner
November 8th
Prime Rib Dinner
Doors open : 1800hrs
Dinner served : 1900hrs
$29.95 per person, plus HST and grat.
Menu:
To Start:
Mixed greens, king crab & roasted corn salad.
Main:
Prime Rib, Rainbow Trout or Roasted stuffed acorn squash, with roasted garlic mashed potatoes, bacon brussel sprouts and roasted root vegetable medley.
Dessert:
Drunken berry phylo nest.
To reserve please email bar@kingstonyachtclub.ca with:
1. The number of people in your party going on your account
2. The boat(s) you would like to be seated with.
3. Any dietary restrictions.
*Fish, vegetarian and gluten-free options available*
We are also looking for photos from the season to include in our slideshow. If you have any photos please send them to ken.martin@kingstonyachtclub.ca
---
KYC Family Christmas Party - Save the Date
December 14
Ladies and gentleman, boys and girls…
This year's KYC Family Christmas party is not one to be missed!
Please mark the afternoon of December 14th on your calendars.
We want all members of our KYC family to come on down to the club and enjoy a great performance by Kingston's very own magician, Rob Driscoll!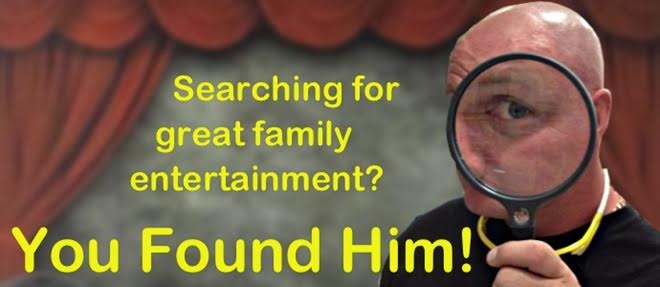 Rob will entertain the young and young at heart!
Bring yourself, your kids, nieces and nephews, and grandkids!
Santa will also appear- he does not want to miss out either!
Please stay tuned for more details.
---
Kingston Blooms at KYC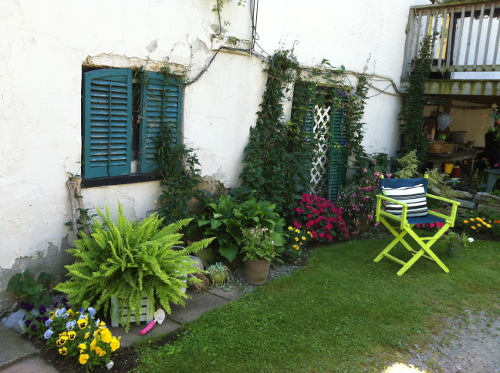 If you parked in the KYC lot this season you may have had the chance to enjoy the wonderfully maintained gardens on the path between the lot and Saint's Rest. Debbie Loder, KYC Member and Saint's Rest resident spent countless hours curating the garden and has won 4th place in Kingston Blooms in the medium-sized garden category. It was a tight race and Debbie was honored at the awards ceremony earlier this month.

Congratulations Debbie!
---
Bar Renovation & Bar Service Update:
As part of our ongoing efforts to improve the quality of service at Kingston Yacht Club, the Downstairs Bar will be closed for renovations from November 10-27. During this time the upstairs bar will be open to serve our members on November 13, 14, 15, 18-23, 25, 26th. We apologize for any inconvenience during this time and look forward to reopening the new and improved KYC Bar on November 27th just in time for the AGM!

---
Fall/Winter Hours of Operation
Please note: Fall/Winter hours are now in effect. The office is closed Mondays as is foodservice.
Gas dock service is variable during the week- please call ahead to ensure service.
Please see below for the full changes in operating hours.
| | Bar | Kitchen | Office | Gas Dock** |
| --- | --- | --- | --- | --- |
| Monday | Closed | Closed | Closed | 9a-5p** |
| Tuesday | 4p-9p | Closed | 9a-5p | 9a-5p** |
| Wednesday | 4p-9p | Closed | 9a-5p | 9a-5p** |
| Thursday | 12p-9p | 12p-9p | 9a-5p | 9a-5p** |
| Friday | 12p-9p | 12p-9p | 9a-5p | 9a-5p** |
| Saturday | 10a-9p | 10a-9p | Closed | 9a-5p |
| Sunday | 10a-9p | 10a-9p | Closed | 9a-5p |
*Please note Brunch is served from 10:30-3 and regular menu is served 3-8pm.
**To ensure service please call ahead.
For more information on other KYC events and programs please visit our website. www.kingstonyachtclub.ca
---
CICSA Team Racing Nationals
Queen's Sailing wins its fourth consecutive title
On October 18th and 19th, the Queen's Sailing Team and Kingston Yacht Club hosted the CICSA Team Racing National Championships. Six of the best Canadian University sailing teams braved the cold weather for a chance at the title.
The sailors for Queen's were:
Greg Clunies and Flurry Hogg,
Zac Baum and Nick Schwenger, and
Sam Thompson and David Kagan.
Our sailors went undefeated through the entire event, and after two days of racing, the Queen's Sailing Team proudly won the championship for the fourth year in a row!
Thank you to RC chairman Matt White and all our volunteers who helped run the regatta.
---
Food & Beverage Update:
We are offering a new white wine, Norman Hardie's Calcaire, from Prince Edward County. Come down to KYC to try this delicious dry white! Click the link for tasting notes:
---
Upcoming Events at KYC
November 1
Mast De-stepping
November 2
Haul Out
November 8
Sailors' Awards Night
November 22
KPSS - Aging and Boating
November 27
Annual General Meeting
For a complete list of upcoming events please visit:
www.kingstonyachtclub.ca/calendar